Small USA Family Businesses
The Potter and the ClayCeramics

Sale on all Christmas pottery!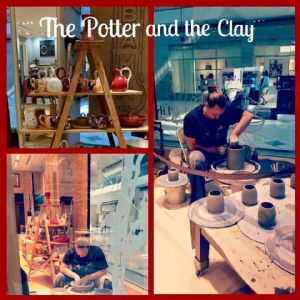 My name is Beth Wilson. Im the main Potter and owner of The Potter and the Clay Ceramics. My husband Nathan and I do everything ourselves from pugging the clay to fireing it and setting up at all of the events. We do not currently have a storefront as we do everything out of our home, but we are more the willing to ship or meet you somewhere to deliver pottery. I have been working with clay since grade school and started throwing for the first time in high school. I started selling to the public in late 2009.
Beth Wilson Owner
Bessemer AL.
_______________________________________
Raven's Nest Specialties Award-Winning Gourmet Products
Raven's Nest Specialties, home of Raven's Original Mulling Spices and other gourmet products,, is a family-owned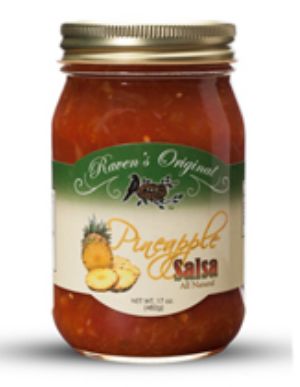 business that was started over 30 years ago by my mother, Raven. For as long as I can remember, Mom has had a passion for making things. She was always painting, sewing, cooking and creating handmade gifts for her friends and family. Her love of cooking was inspired by her father who was a chef. Naturally, the kitchen became the heart of her home and continues to be a special gathering place for sharing good food with friends and family. It was only a matter of time before Mom followed her heart and turned her passion for creating and cooking into her own gourmet food and gift business. The business was started in Birmingham AL and moved to N.C. when Monica Smith took other for her Mother.
Monica Smith, Owner,
Business started in Birmingham AL
Local USA, Waxhaw, NC
_________________________________________
City Bee Company
City Bee Company practices all natural urban beekeeping. Our methods do not u

se chemicals or additives to the hives, honey, or wax. We avoid unnecessary hive manipulations so commonly used to increase production or elicit certain behaviors from the bees. Our honey harvesting is done responsibly to ensure that enough honey is left on the hive for the bees. We choose to do this so that they can feed on their own natural food source, rather than supplementing feedings using unhealthy sugars or high fructose corn syrup. Because we use no chemicals in our beekeeping, the wax, honey, and other hive byproducts are chemical fee. This, along with our all natural ingredients makes all City Bee Company products 100% natural and as nature intended. All City Bee Company products are hand crafted in small batches to ensure consistency in our commitment to quality.
Chuck Strahan Owner
Homewood AL
___________________________________________
Sallye Anders Soap


We started making soaps 28 years ago for our son Aaron Taylor. As a baby, he could not tolerate any of the bath products on the market. As a result, Gary decided to try making our own soap for him. Many recipes were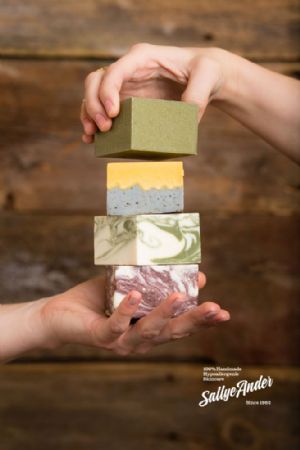 still too harsh, so he developed his own process for a pure, natural and kind soap for him. The results were amazing! Over time we heard the same story again and again from others. Gary's soaps helped them as well. Our selection of products has grown out of a need to help those with specific problems. About the same time, we started selling our soaps at small craft venues and would sell out rapidly. Karen started home parties, where she heard many wonderful personal success stories. A few years later, we quit our day jobs and entered the gift market. We solidified our look and created beautiful graphics to match our philosophy.
Sally Anders Soaps Made in The USA
Minetto, New York
_____________________________________________
O'Henry's Coffee
Our name comes from our founder, Dr. Henry Bright. Dr. Bright loved coffee. He was a successful orthodontist in Birmingham for 30 years. In his late 50's he decided to share his love of "the bean" with others. Tens of thousands of others as it has turned out. In early 1992 Dr. Bright started researching all it would take to open a specialty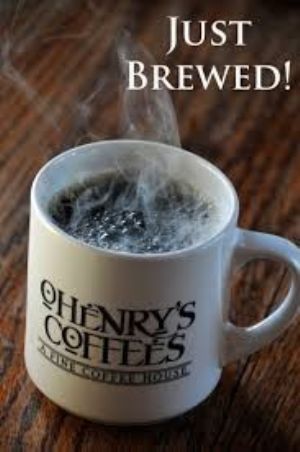 coffeehouse in Birmingham. He read voraciously, traveled and talked to industry leaders and experts. Early on he decided that offering the best product meant controlling the key product; coffee beans. He went back on the road, did more studying and found people who would teach him how to roast coffee beans.
A location was found in downtown Homewood, AL on 18th Street. 18th Street in 1993 was not at all like it is today. Henry directed the construction himself. No surprise in that. He hired the plumber,electrician, millworkers and painters. He personally pulled down all the original metal ceiling tiles, sanded off the rust, re-painted them and put them back up. He sand blasted the plaster off the south wall which hid the beautiful brick we see today. The little red roaster was placed in the front window and fired up. Birmingham's first specialty coffeehouse was nearing completion. Dr. Bright, his wife, daughter and a handful of employees opened the door in November of 1993. A small black cup of coffee was $1.50. Over 30 just-roasted coffees were in the brass bins mounted on the north wall. They didn't know it then, but a Birmingham landmark had just opened for business.
Randy & Mary Adamy Owners
Homewood Al.
_______________________________________________
Local Rescue Dogs and Ballerinas
Sit. Stay. Pliè.
A portion of the proceeds go to support both the Alabama Ballet and various animal rescues,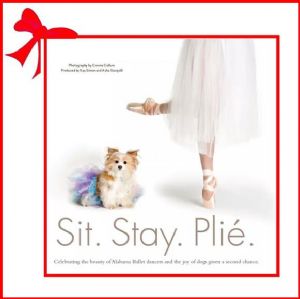 making this book theperfect, meaningful and unique gift idea for the person who has everything. Further, every ballerina, dance teacher, arts lover will find hours of joy examining these special photographs.
The featured dogs are all animal rescue pets--a testament to the importance of the work of these groups and the perfect idea for an animal rescue book and a gift that supports their critical work.
Proceeds go to the Alabama Ballet and Animal Rescue Groups.
__________________________________________
50% off all FarmHouse Fresh!
At FarmHouse Fresh, you'll find skincare products crafted around delicious food and drinks, with a touch of country humor, using up to 99.6% natural and naturally derived ingredients, and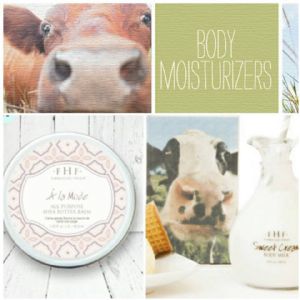 chock full of fruits, vegetables, milks, and more from U.S. farms, including our own. We are proudly made in the U.S.A. We put just as much love and care into our products as we do in cultivating what goes into them. Our baskets, table top displays, even tote bags are all hand made in the U.S.A. Everything we make is Paraben & Sulfate FREE and our fragrances are all phthalate free, regardless of whether they are all-natural, synthetic blends, or essential oils. Many of our products are also Vegan and Gluten Free. Click here to read more. We LOVE crafting complex and scrumptious fragrances, but we also offer a range of products made with only essential oils if that is your preference!
The FarmHouse Fresh Ranch Team, Women Owned
McKinney TX.