I have been a shop keeper/vendor with Chris since before Homewood Antiques and Marketplace relocated to Homewood. It all started with a curious visit to Greystone Antiques and Marketplace where it was located 5 years ago.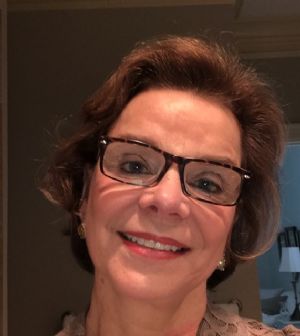 I walked into the friendliest group of ladies who welcomed me to look around and answer any questions. I saw spaces available and got to thinking, gosh, I could start selling all of the furniture I have storage for my children, who undoubtedly won't want it, and pay rent here instead of wasting it on a storage unit. And that was the beginning of Second Chance Interiors. It's going on 7 years now and I am loving it.
It has now become my hobby because the storage units have long since been empty. I buy furniture to restore or paint which I had never done before. I learned everything I know about it on YouTube or Pinterest. I also shop the Market for home accessories and gift items. At Christmas, you will find a great selection of vintage Byers' Choice Christmas Carolers to chose from. I've always enjoyed decorating, gardening and crafts and this gives me a new outlet for it.
Please come visit all of our shops. They are all unique and ever changing. Chris has done amazing things in the last 5 years but most admirable is the "giving back" attitude by supporting UCP of Greater Birmingham, and Victims of Human Trafficking.
Please visit my Facebook page also (Second Chance Interiors), for up-to-date photos of inventory.
Click link below:
https://www.facebook.com/secondchanceinteriors/?ref=aymt_homepage_panel